SMPI 426/1420, ErMag series


Inspection of Pipes of Various Types


System of Magnetic Particle Inspection of Pipe Ends, ErMag series


Front Panel of Control Station. SMPI of ErMag series

Systems of Magnetic Particle Inspection of Pipe Ends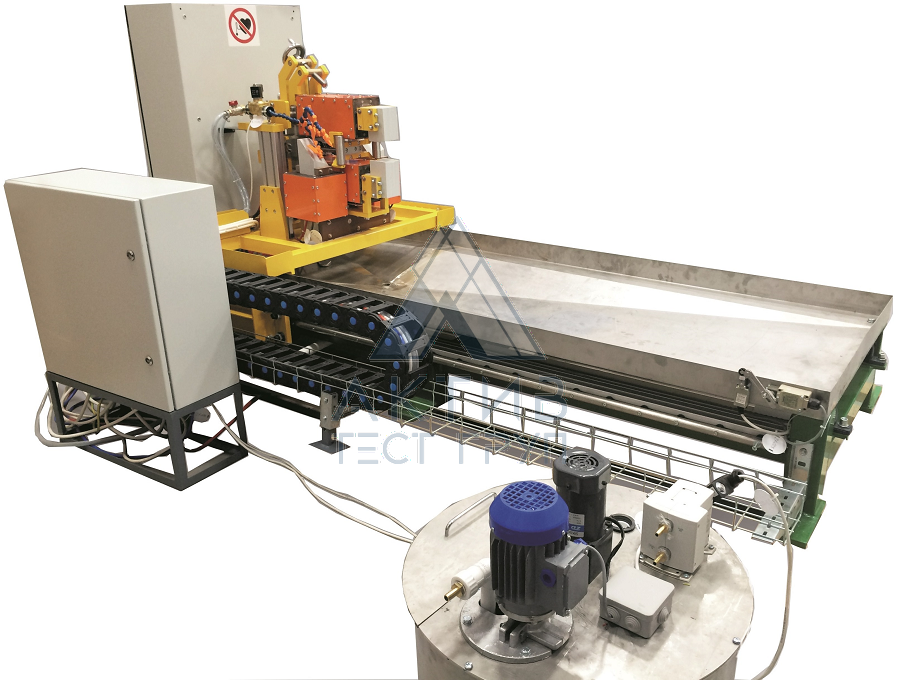 Systems of magnetic particle inspection of pipe ends (SMPI) 426/1 420 ErMag series manufactured by ActiveTestGroup (Russia) used at production line of longitudinal electric welded trunk line pipes to inspect the ends of trunk line pipes Ø 426-1420 mm and detect surface defects (laminations, cracks) of any directions.
Inspection areas: bevel, bearing face, outer and inner cylindrical surface at a distance of 200 mm from the pipe ends.
System parameters:
magnetization: circular, longitudinal and radial;
magnetizing current - alternate 50 Hz;
magnetization field: from 2.5 to 4.8 kA / m;
smooth current regulation mode in the entire range;
digital recording of the amplitude value;
current presetting;
automatic sustension of the current value with an accuracy of 5%;
generator power - 32 kVA;
built-in temperature gage;
magnetization start by means of control panel or automatically.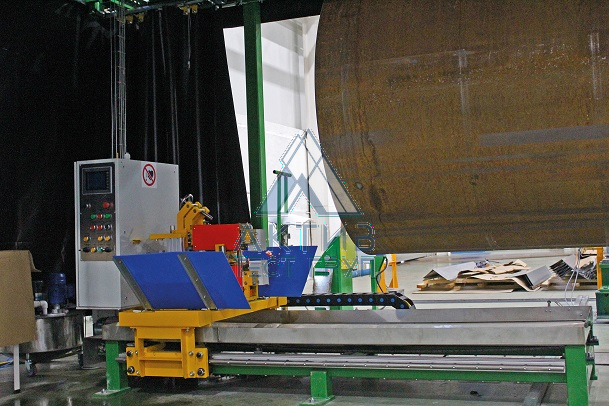 The system consists of two identical control stations, each of which comprises:
frame with a tray;
trolleys with a system of magnetic circuits and a control panel;
darkening booth;
suspension system;
power cabinet;
PC;
snapshot camera;
a source of UV emission;
printer.
Compliance to GAZPROM: СТО Газпром 2‑3.7‑050‑2006 (DNV‑OS‑F101) and TRANSNEFT: ОТТ‑23.040.00‑КТН‑135‑15 ISO 10893‑5:2011 standards.