Large-diameter probe for the UT/x, ScanMaster. Spot welding control
ActiveTestGroup is pleased to introduce a large-diameter probe (ScanMaster) for the UT/x, the Spot Weld phased-array inspection instrument.
The new probe can accommodate welds with diameter of up to 16 mm. To support parts with mixed weld diameters, the large-diameter probe can be easily switched with standard probes during the inspection plan. The new probe's matrix consists of 209 virtual elements 10 MHz frequency and is equipped with both hard delay-line and flexible membranes heads.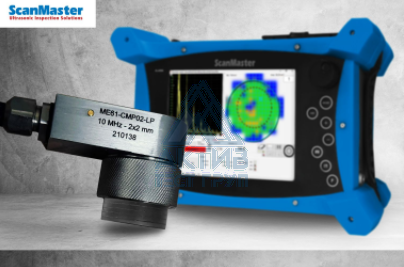 If you need additional information, please contact us in any way convenient for you.
Published at 16 July 2021, 10:00